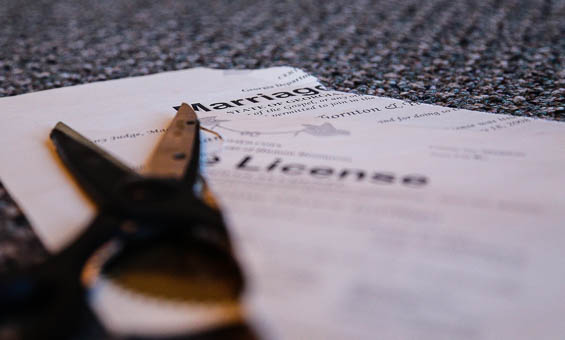 Douglasville Divorce Lawyers
Edwards, McLeod, and Money are the premier Douglasville divorce lawyers. When considering divorce there are three timelines: life before filing, life during the divorce, & life after divorce: for you, your spouse, and your children. So, begin with the end in mind. What do you expect your family's lives to look like after the court issues the final order?
Pre-Divorce: "To Be Or Not To Be?" That Is The Question
Deciding to divorce means that you are prepared to swear that your marriage is irretrievably broken. Many people make this oath without ever having worked on saving their marriage. So, prior to deciding to get a divorce, try to save your marriage. The grass is not always greener on the other side of the fence; sometimes the grass is just different.
The consequences of divorce affect not only you and your spouse but your children and extended families. If you do decide you must divorce (or can't stop the other person from divorcing) then get your head around that idea. Understand that divorce has nothing to do with anger, love, hate, resentment, oppression, or control.
Two things matter: the parents' relationships to their children and the division of assets (including debt). Put all hurt feelings and quests for vengeance aside. You are getting a divorce. That is all…and, unfortunately, that is also everything.
During The Divorce: Getting To The Answer It Is "Not To Be"
Give your Douglasville divorce attorneys all your information on family finances: assets, debts, payments, equity in real property, etc. Make sure you include all the retirement accounts, IRAs, pensions, credit card accounts, revolving accounts that are open even if not in use, values of vehicles, boats, jewelry, guns, collectibles, etc.
Any easily collected evidence of a spouse's "bad conduct" also is helpful – police reports, adultery and/or drug use pictures, recordings, etc. As to custody, if you expect to have primary custody and your spouse to have visitation then what does that "visitation" mean to you? Just every other weekend? Thursdays to Mondays?
Work with your Douglasville divorce attorneys to come up with a plan and your attorney will help you define what you can expect or work toward, generally. The important thing is to make every decision based upon what you believe is in the children's best interests–despite your anger and hurt.
Always remember, during the divorce process, you making a bad decision can affect the whole case and cost you thousands in additional attorney fees. Listen to your lawyer.
Life After The "Not To Be"
No matter what happens to resolve your case, ultimately you will be divorced. Guess what? Your former spouse is still going to be in your life as a parent to your children. Perhaps they are the primary and perhaps not (except in the rare case where they drift away or choose to punish you by not involving themselves in the lives of the children). Mostly, they remain and they are therefore someone with whom you have to deal on a regular basis. Now, though, you have no attorney and will not always remember to keep a calendar of the visitations, payments of child support, times when the other parent accommodated you or you accommodated them. All these things may be important one day.
If they are and you didn't continue to keep records of payments, vacations, etc. and the other parent does keep those records then you will be at a severe disadvantage if you ever need to return to court. So, remember the lessons you learn in your divorce for your sake and for the sake of your children.
The most commonly asked questions concern the specific topics as outlined below: